Ref. No. 3579: House in the village of Dimchevo Dimchevo , Burgas property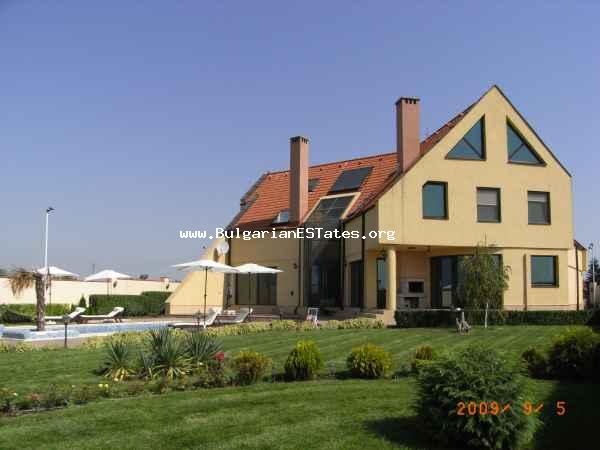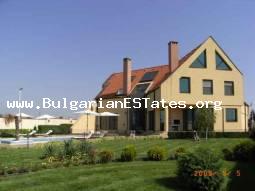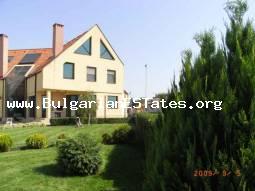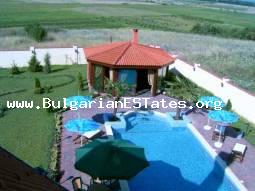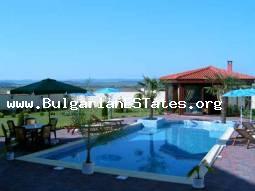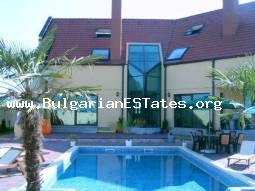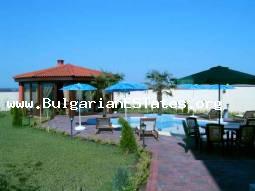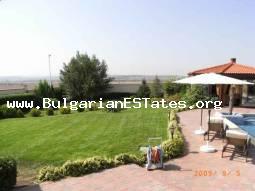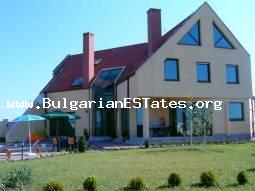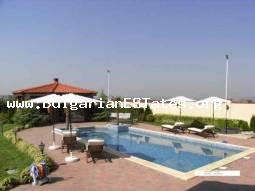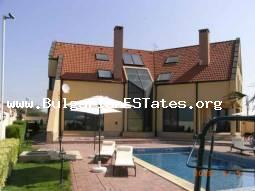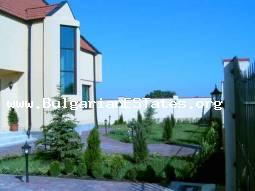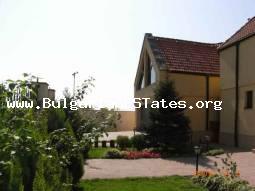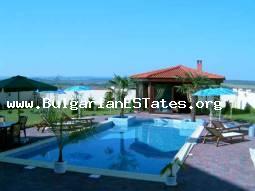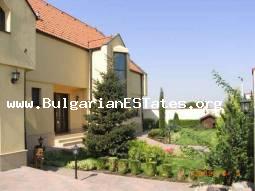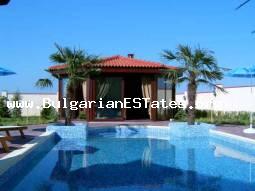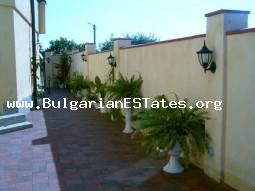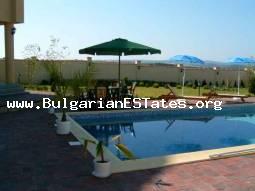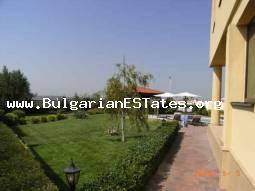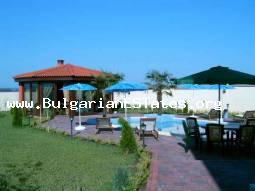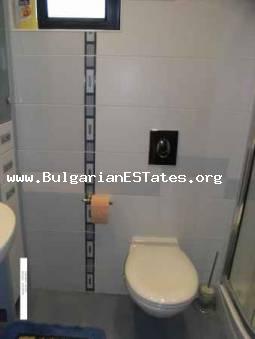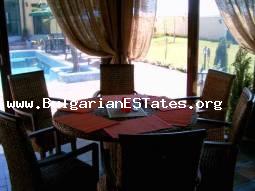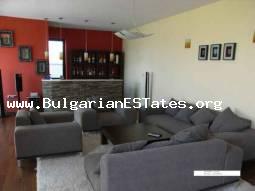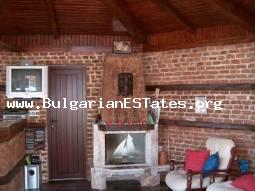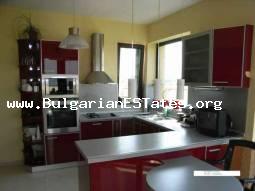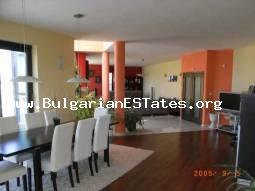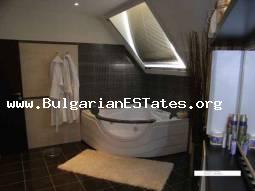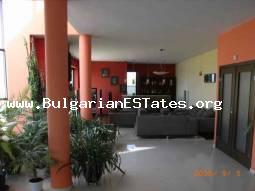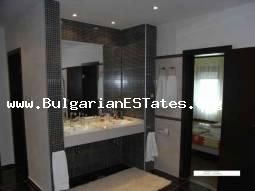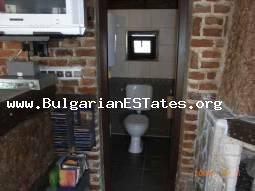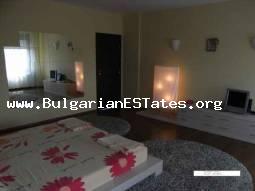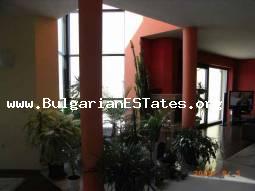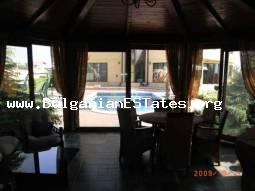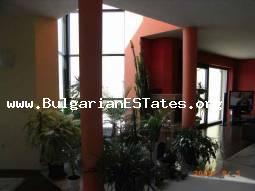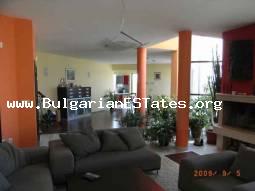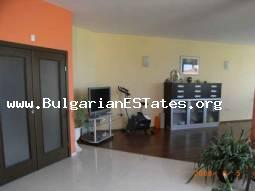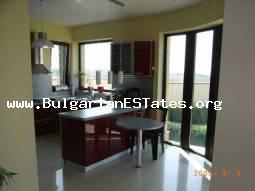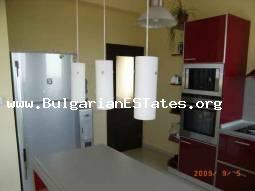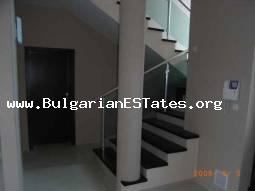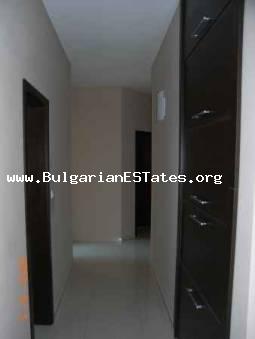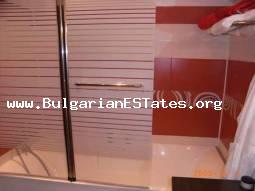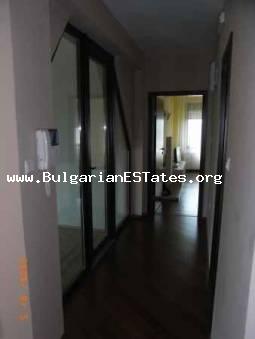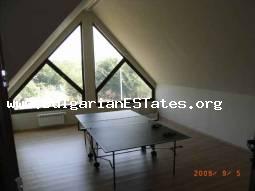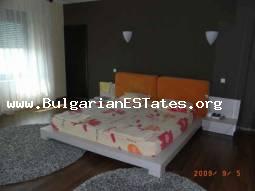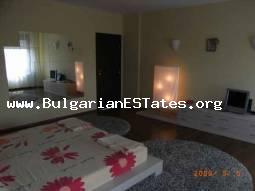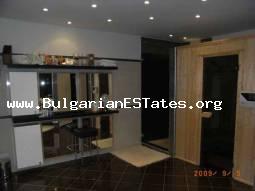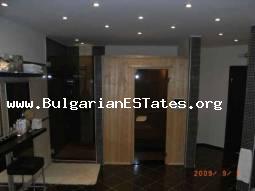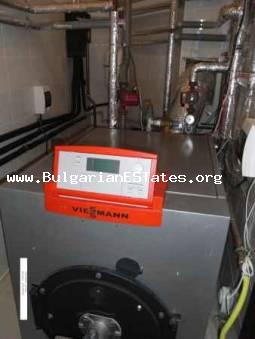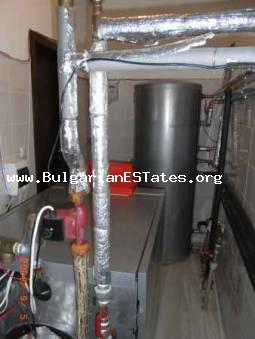 Key Features
€ 295,000
Discounted from
€ 315,000
Ref. No.:
3579
Deal type:
For sale
District:
Burgas property
Town / Village:
Dimchevo
In categories:
House
Living area:
600.00 sq. m.
Yard:
1200.00 sq. m.
Bedrooms:
5
Bathrooms:
3
Floors:
3
Add to bookmarks
Bookmarked

Map location
Full Description
We are presenting to your attention a unique architecture dream house shaking your imagination with its design, luxury and breathtaking panorama!
The location of this house is 8 km from the city of Burgas in the beautiful village of Dimchevo. It is located in a rapidly growing and developing area with an interest of Bulgarian and foreign investors. The house is located among virgin nature and has a wonderful view.
High-end construction of the year 2003 with three designed nonstandard floors of 600 m ². All installations are made. The house is perfectly isolated with insulation on all exterior walls and PVC windows are with triple glazing.
Modern and self-heating gas system and solar collectors for hot water make it desirable and warm all year round. A fireplace additionally gives the desired comfort. Large windows give the necessary light and space, and the color of the wood adds warmth. Internal overall design performance of the house with all facilities is combined with modern luxury furnishings and decor. Multi-purpose room for everyday life is more than 90 m ². Besides the usual bedrooms there is also a room usable as a dressing room. The bathrooms are large, equipped with jacuzzi and luxurious bathrooms, sinks and toilet bowls. Besides a large and comfortable house a large cultivated internal garden with an area of 1200 m ² covered with grass raises interest. A safe and unobtrusive brick wall around the yard has been built. There are paths and for additional convenience.
Summer house has French windows and a barbecue in the courtyard is also comfortable and cozy place.
Another convenience of your own house is modern and filtered and relatively large pool. Modern garage with electronically controlled security system in the house and the yard, and position the camera for 24 hour surveillance and security are the last required details, the house to house the new generation!
House - basic premises:
FLOOR 1
- Living room, dining room and kitchen without walls, fully furnished.
- Bathroom with shower and toilet
- Operating room, fully furnished
- Garage for two cars
- Closet
- Room for heating
FLOOR 2
- Master bedroom with dressing area - fully furnished
- Bathroom with jacuzzi, sauna, toilet, shower and double sinks
- Bedroom 2 - fully furnished
- Bedroom 3 - fully furnished
- Bedroom 4 - partly furnished
- Bathroom 2 with bath and toilet
- Laundry room with washing machine and space
FLOOR 3
- The whole room to flooring and paint
II. Summer house:
- Kitchen and rattan furniture
- Bathroom with shower and toilet
III. Swimming pool
- Fully automated. Dimensions:
IV. Garden
- Fully landscaped with a small, separate, private place for growing vegetables
V. Additional information:
Address: village of Dimchevo, Bourgas Municipality.
- 11 km from Burgas;
- 8 km from the beach in Kraymorie;
- 1 km from Mandra Lake Reserve
Heating: gas heating certified -VISMANN. Fully automatic in the house! Air conditioning "DAYKIN" on the wall, completely silent.
Solar collectors: SUNSYSTEMS
House village of DImchevo
Windows and insulation: German Five chamber windows "Brungann", three glass glazing, thickened, low emission glass, luxury fitting/frame.
Water: Private hydrofor the tank and underground water. There is a station of filters for water purification. Fully automated!
Internet and Cable TV: Throughout the house has wi-fi internet connection. Satellite and cable television in both the main building and in the external summer house.
VI. Options
- If necessary, the coordinates of people cleaning and maintenance of the house and yard at very good prices.
Facilities

cafe

telephone

restaurant

poste

internet