Ref. No. 4016: Buy advantageous two-storey renovated house for sale with new shop in the village of Venets, only 60 km from the seaside city of Bourgas and the sea. Venets , Burgas property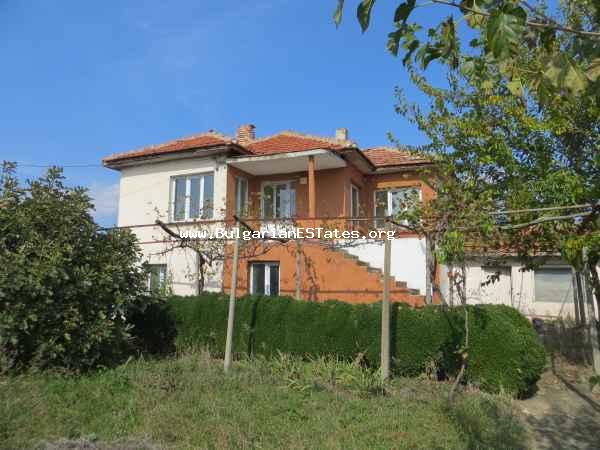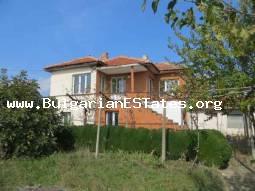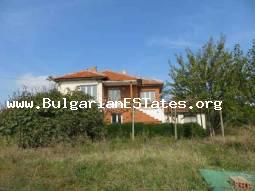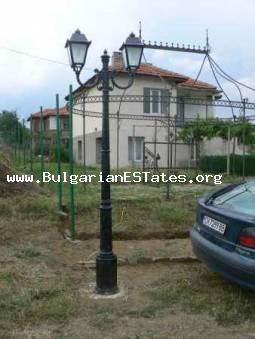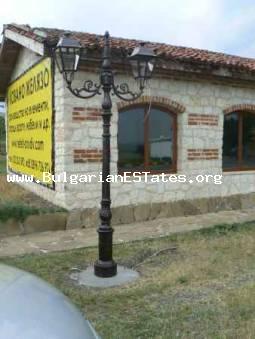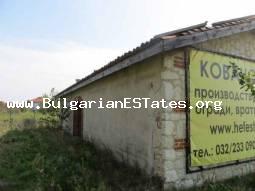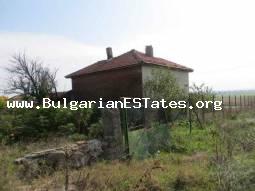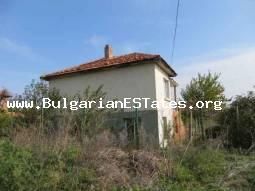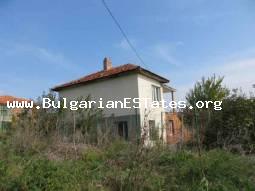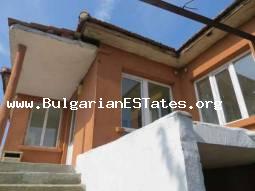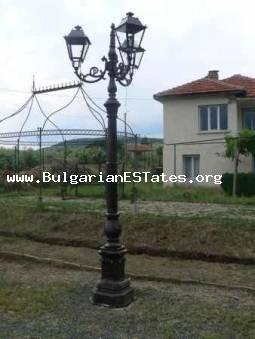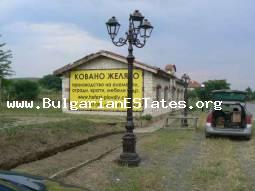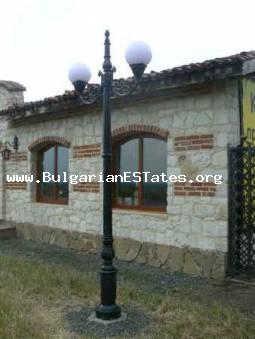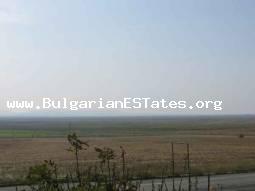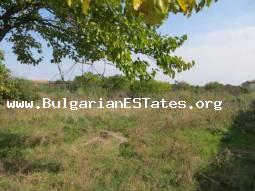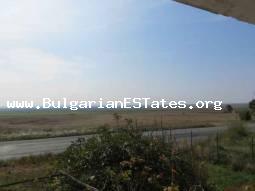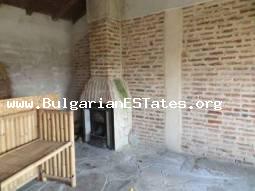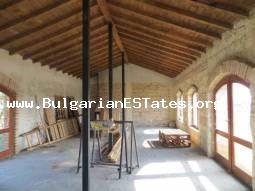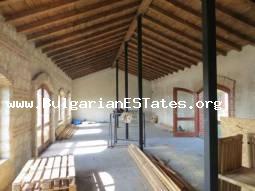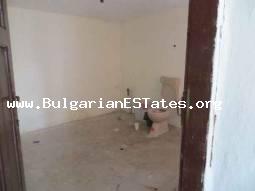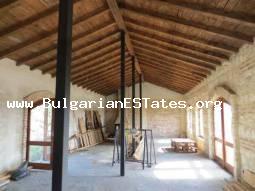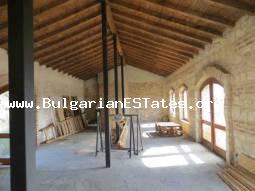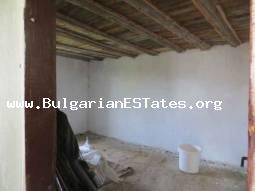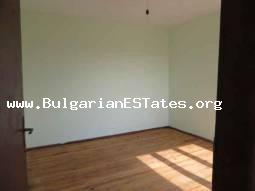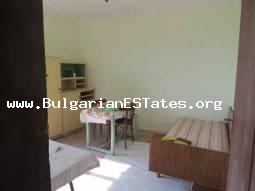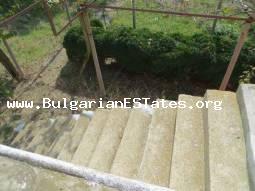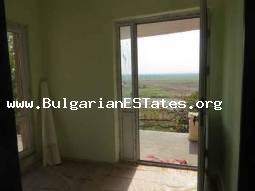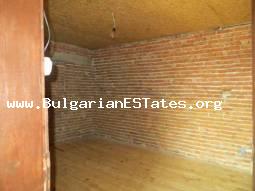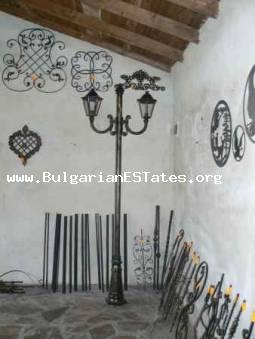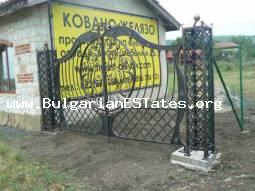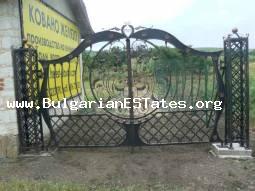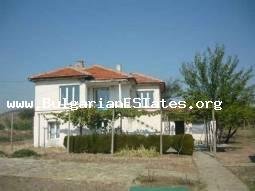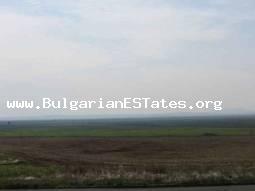 Key Features
€ 13,000
Discounted from
€ 19,890
Ref. No.:
4016
Deal type:
Sold
District:
Burgas property
Town / Village:
Venets
In categories:
Shops
,
House
Living area:
140.00 sq. m.
Yard:
1075.00 sq. m.
Bedrooms:
5
Bathrooms:
1
Floors:
2
Add to bookmarks
Bookmarked

Map location
Full Description
The house is for sale after repairs. The roof is new, PVC joinery and doors and changed flooring. The shop is new built in 2006 with area of 90 sq. m. The shop has all necessary documents. The coast of the shop was 30 000 Euros. The property is located at the end of the village facing on a main road, which is advantage for the business with the shop.
Living area: 140 sq. m
Garden: 1075 sq. m
First floor: kitchenette, two bedrooms and bathroom. External staircase leads up to the second floor.
Second floor: corridor and three rooms
Don't miss the chance for this amazing offer – wonderful house with garden for sale and also a possibility for business.
Village of Venets (district Bourgas district) is located in South-Eastern planing region of Bulgaria. It is part of Karnobat municipality.
The area of the village Venets has a tradition of viticulture and winemaking. Anyone who travels on the road Burgas-Sofia has a chance to admire beautifully arranged and maintained vineyards. These are private vineyards, with a strong contribution to the economic development of the region. In enterprises "Winery Karnobat" winery "Minkov Brothers" cellar "Grozden" to provide jobs for the population not only of Venets, but also the surrounding villages and towns. These days modern wine tourism is developing here, thus attracting amateur connoisseurs and tourists from all over the country and abroad.

Karnobat municipality is located in the south-eastern part of the Republic of Bulgaria and it is included in the administrative territorial boundaries of Bourgas region (60 km west of Bourgas on the way to Sofia). The Municipality uses an international transport corridor directly. Rishki passage connects the municipality with North Bulgaria. The relief is mainly flat, cut across by the valleys of the Mochouritsa and Roussokastrenska Rivers. A part of Karnobat-Aitos Balkan is located in the northern part of the territory.
Karnobat Municipality has good environmental parameters. The region has a wide variety of game, which is favorable prerequisite for development of hunting tourism. The overall hunting area is 577 sq.km. (managed by the hunting and fishing society of town Karnobat). Fishing is concentrated mainly in the 80 manmade water reservoirs, the vicinity of which is convenient for picnics, hunting and fishing. At a distance of 15 km from Karnobat is the Straldzha swamp. It is the largest inland lake in Bulgaria.



Facilities

cafe

telephone

restaurant

poste
Location:
Near the Sea
,
In hunting area
,
On river
,
Near lake
,
In fishing area
,
Near mountain
,
In rural countryside
,
Ecological region